Hunting Drop Camp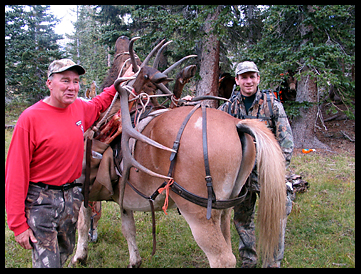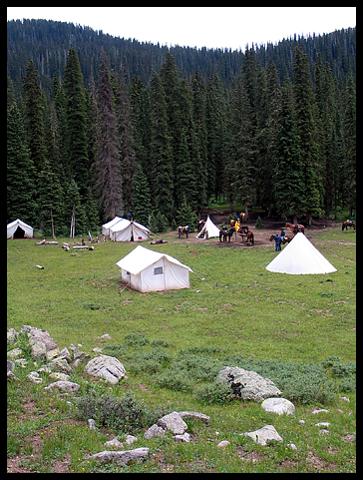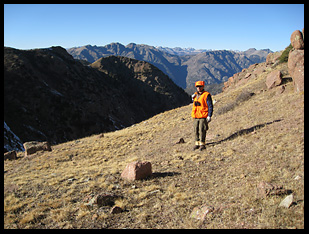 Duration: 7 Days (approx.)
Product code: Drop Camp
We will transport you and your gear to
the camp and check on you every two days. THERE WILL BE NO HORSES
LEFT IN CAMP. Skinning, caping and quartering into game bags is
your responsibility (we will do it for an additional fee:
$100/elk; $75/deer; $100/bear). Game packing is an additional fee:
$400/elk; $300/deer; $400/bear. We transport meat to a local packing
plant and taxidermist if desired. Meat processing and taxidermy fees
are your responsibility.
We furnish one cooking, one sleeping and one toilet
tent, cots with foam pads, cooking and eating utensils, fuel, shovel,
ax, water containers and lanterns. Smaller groups may need only one
cook/sleep tent.

# Hunters
Hunt Days
Travel Days
$/person
Cost/person for Additional Hunt Days



4-6
5
2
$2000
$400



2-3
5
2
$2500
$500



1
5
2
$4000
$800