Horse Packing in Mexico's Copper Canyon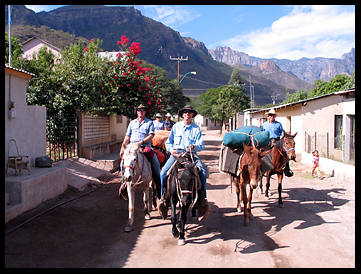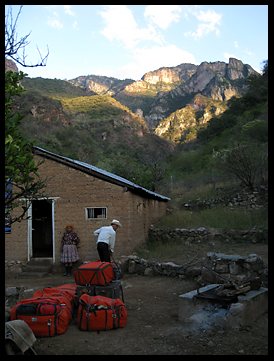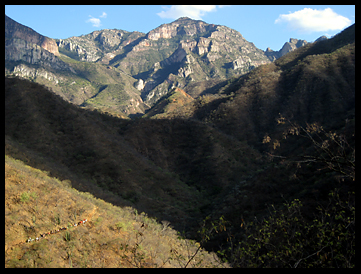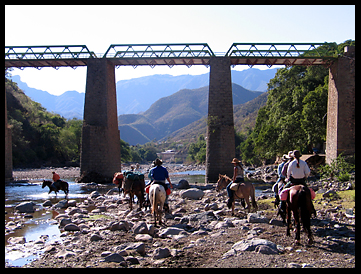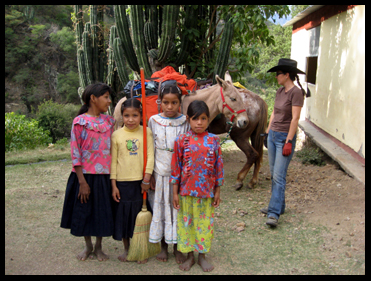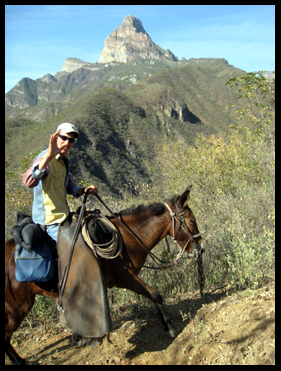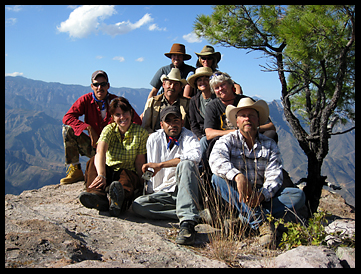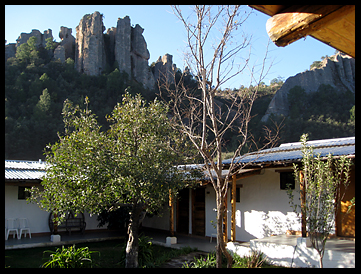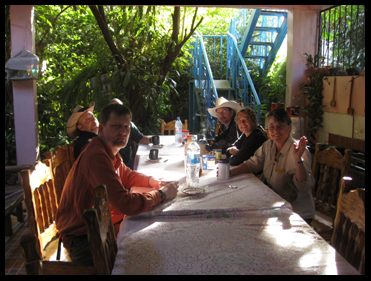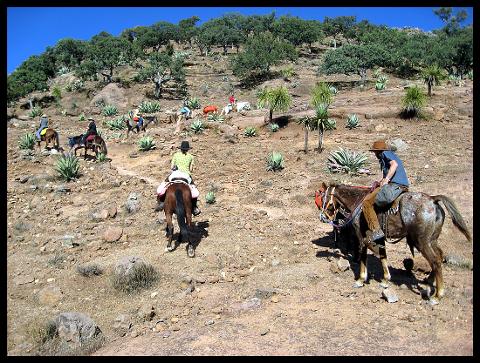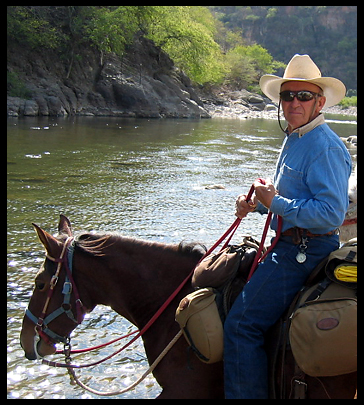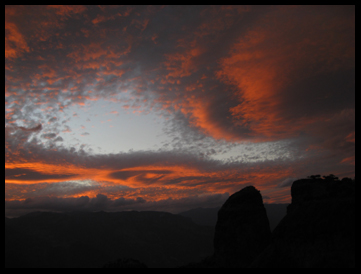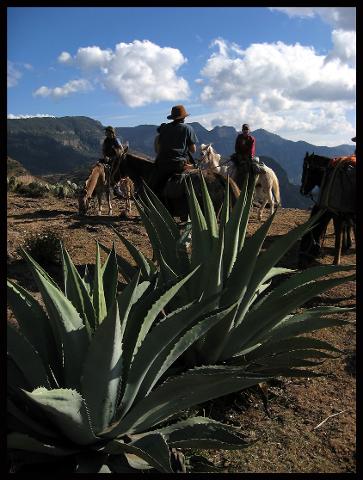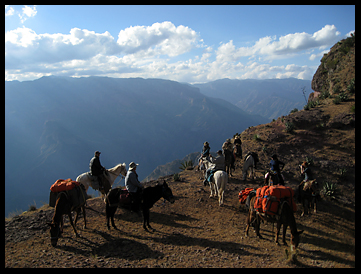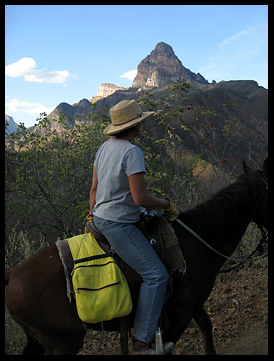 Duration: 9 Days (approx.)
Product code: Mexico's Copper Canyon
Have you ever wanted to go back in time? Have you ever wanted to visit
the Old West and see what it was really like, say one hundred to one hundred
and fifty years ago? A place where corn is still ground on manos and metates
which are only found in archaeological sites in the States. Well, it's
still possible, even without a time machine. One of our horses and a great
sense of adventure are all you need.
Welcome to the Barranca del Cobre (Copper Canyon) of Mexico.
A true 'horseback trip back in time' where
we submerse ourselves in Mexican Mountain Culture like no other trip in
the world. We stay with Mestizo families, eat their food and ride
horses on their trails. You will never forget this trip. Contact us for
a detailed itinerary with inclusions.