Blackpowder Hunting (Full Service)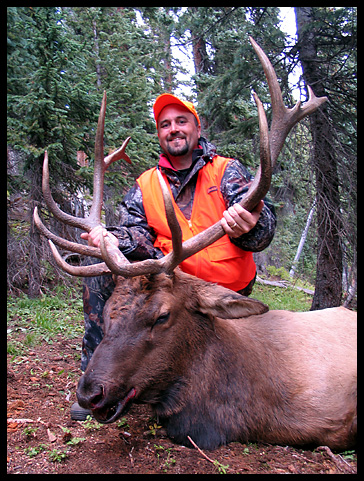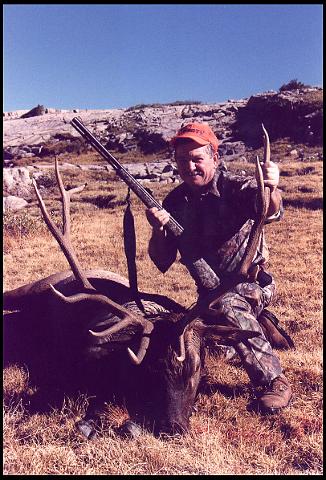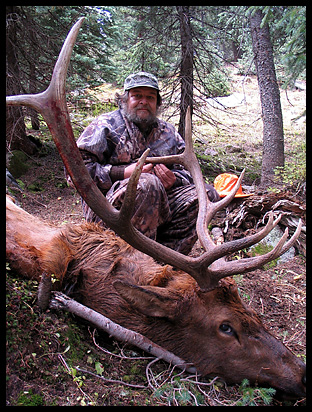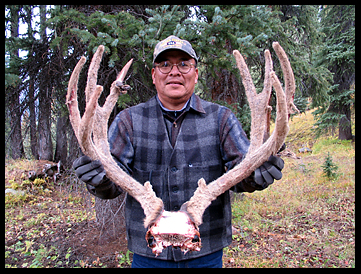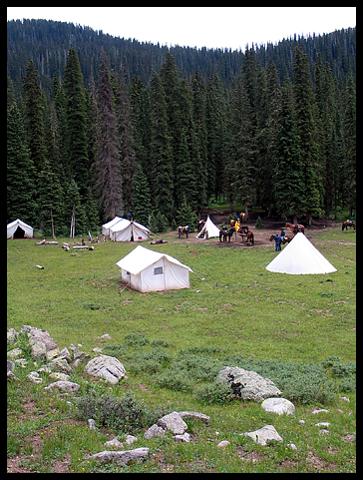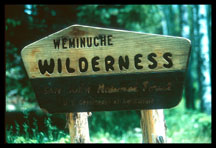 Dauer: 7 Tage (ca.)
Produkt-Code: Blackpowder Hunting
Hunting is what we do best. Hunting is what Over the Hill Outfitters is
founded upon. We live to hunt. If hunting is what you love to do, this trip
is for you. There is nothing quite like being in the high wilderness after
a three inch snow, tracking a small herd of elk through the whiteness, knowing
that they are just across the next ridge. Your heart beats, your nose filters
the air, your eyes scan every inch of the horizon. You are as alive as is
possible. You are in the hunt.
We specialize in full service, guided elk hunts in Southwest Colorado's Weminuche Wilderness.. Most of these take place
in the Florida River Basin where we hunt the subalpine to alpine environment surrounding
timberline. This is a huge area where you can hunt for five days without
ever hitting the same place twice. However, we hunt wherever the elk are.
That's the golden rule of hunting: always hunt where the elk are. We
know the Florida River Basin better than anyone. We are in the area from the time
the snow lets us, till the snow drives us out. Sometimes longer. There is
a resident herd of approximately 600 head of elk who do the same.
Our camps are similar to those of our Pack Trips, with woodstove heated
wall tents, cots with pads to sleep on, and a chef to prepare incredible
meals. Everything is provided except for your personal and hunting gear.
We strive to meet your every need within the realm of the wilderness area
that we are visiting.
All of our hunts are strictly first class with one guide for each hunter
to maximize your opportunity for success. Other options are available. Our
guides join us because of their love of hunting. They are skilled in horses,
outdoor living, people skills and of course hunting. We at Over the Hill
Outfitters have overwhelming pride in our guides. We can assure you that
they are of the highest quality and are dedicated to providing you with
the best hunt possible.